Google Ads Specialist – Freelancer
My Expertise. Our Strategies. Your Success.
Are you looking to get the most from your advertising spend? Are your Google Ads campaigns underperforming? I use evidence-based strategies to help businesses generate consistent leads using Google Ads. All within your budget.
I have years of experience as a Google advertising freelancer. I listen closely to my clients, and we build a strategy around your needs using my specialized knowledge.
What Does a Google Ads Freelancer Do? 
Increase Your Visibility
Don't wait for your customers to find you. Targeted ads in the right places are essential to make your business visible. I can put them there.
Boost Your Online Traffic
So your customers are seeing your ads. Are they clicking? I can boost your clickthrough rate and drive your website traffic up, up, up.
Generate Qualified Leads
Concerned about a high bounce rate? Let's show your customers you have the answer to their questions and lead them to engage with you.
Are Google Ads Worth It for Small Businesses?
Online advertising is complex and nuanced. Small businesses are constantly informed that moving online is both crucial for lead generation and the key to their survival.
What they're not told is that without proper targeting and strategy, Google Ads are ineffective. Small businesses may try this method and find that they have wasted money without generating many (if any) qualified leads.
Problem: a lack of expert input means that small businesses cannot generate leads using Google Ads.
Key Takeaways
A lack of information and confusion over how online advertising works is a critical problem for small businesses
PPC ads are a highly effective marketing strategy when designed and implemented by a specialist
Business owners should be clear on where their advertising spend is going and how it will generate qualified leads
Communication and a mutual understanding of business goals will help me design an ad campaign that offers an excellent ROI
Small businesses need a qualified, experienced Google Ads expert to provide advice and create a targeted PPC ad campaign. Business owners must achieve a good ROI from an evidence-based approach that has been clearly explained.
The majority of businesses I work with are small, local services, such as electrical contractors and HVAC specialists. The first step is always to listen to your goals and identify how you want to use Google Ads to achieve these goals.
It is unhelpful to lecture business owners on what they may have been doing wrong. It is equally unhelpful to present online advertising as fundamentally mysterious.
My method involves continuous communication to ensure that:
As a business owner, you understand the targeting and PPC strategies I will use to improve your business's online performance. You must know why your advertising spend will pay off in terms of increased traffic and qualified leads – I am always open to questions and will explain in detail.
You are satisfied that I understand and am working towards your business goals. I will always be clear about what is achievable and realistic. My mission is to achieve your business goals using my Google advertising expertise.
Solution: small businesses should work with a Google Ads expert who offers a transparent, data-driven approach to lead generation.
Find out how I can help you achieve all this and more as your freelance Google Ads manager.
Should I Hire a Google Ads Freelancer?
A large agency may offer discount services but then deliver a campaign that generates limited or low-quality leads, and represents a poor investment. It would therefore make sense to hire an independent expert. However, business owners need to know that a freelancer can provide:
Proof of consistent success and that the same successful method will bring results for their business

A high level of customer care and a service that is centered around the business's goals

Ongoing support with campaigns – no "one-off" services without follow-up support

An affordable service that prioritizes the budget the business owner is working with and is costed transparently
Problem: business owners need evidence that a Google Ads freelancer will deliver a dependable service superior to an agency.
Key Takeaways
-Digital marketing agencies offer low rates but often outsource work. This results in limited or poor-quality leads and offers a poor ROI
-A qualified freelance expert can provide a high level of customer care and ongoing support, as well as confidence that your campaign is being handled by a specialist
-Business owners deserve proof that a strategy is tried, tested, and successful. I can provide this proof and tailor strategies to your unique requirements
When you hire me, I will be your point of contact from the very start of your campaign. I will provide ongoing support throughout, using results tracking to optimize performance. This is your guarantee that a qualified, professional Google Ads expert will be personally running your campaign from start to finish.
Before we get started, I offer a free accounts audit or consultation to determine whether I can help grow your business. I never make false promises – if I take on your campaign, it's because I am confident that we can achieve excellent results within your budget.
I will tailor my strategy to your business's needs: every campaign is different. However, I will share case studies and data with you to show that the approach we're employing is proven to lead to increased lead generation and sales. I can provide you with examples of my work on previous campaigns so you know you're hiring the right person.
Large digital marketing agencies and organizations typically outsource work. This helps them offer lower rates. I ensure that my prices are affordable for the small and medium-size businesses I serve, but I will never use outsourcing. You can depend on the fact that your investment is being treated with the respect it deserves. The only parties with input into the campaign are you (in terms of your business goals and knowledge of your client base) and me (using my industry expertise and data-driven strategies). Let's talk.
Solution: hire a professional who will handle your business's campaign personally and has a proven track record of success.

I am 100% focused on managing google ads campaigns, it's the only thing I do but I do it really well.

You get all the information I get, including regular reporting, chats, calls, and video explainers as often as you need it.

I don't outsource my work so our communication will always be personal, quick and efficient.

I don't require any contracts. In fact, I am so sure I can help, that I don't need to pressure you into any obligation at all.

I have a deep respect for the money I am managing on your behalf, regardless of the size of your business and advertising budget. My fees are reasonable, even for small budgeted campaigns.

Reliable and Dependable Person
You can count on me. I believe in being a dependable person. I think that this is the most important characteristic anyone can have.
What To Expect When You Hire Me
Your Goals are My Priority
I design campaigns around your business goals: what you want your audience to find, who you want your audience to be. Taking customers through the journey from seeing a PPC ad to conversion is the ultimate goal.  Everything in between – clickthrough rates and UX (user experience) – are paving stones. I lay the paving; you choose the destination.
Ongoing Support & Communication
You'll be able to contact me at any point in the campaign for support. You'll never have to worry about outsourced support services: I run your campaign personally and will keep you updated on results tracking and new data.
Transparent, Evidence-Based Strategy
You can expect complete honesty and clarity throughout. No vague promises. No evasive technical jargon. I take every care to ensure that you understand how we will run a successful campaign when you work with me. I don't take on jobs if I can't show you solid evidence that I can help you.
Spending that Suits Your Budget
After a free consultation to assess how I can help your business, I'll design a strategy to transform your budget into increased lead generation and conversions. Contact me to work with a leading Google advertising expert.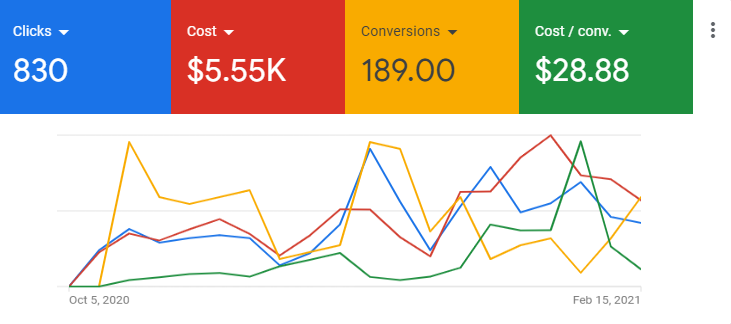 Pressure Washing Business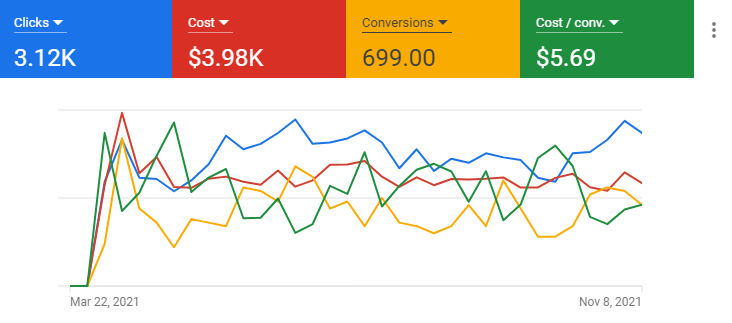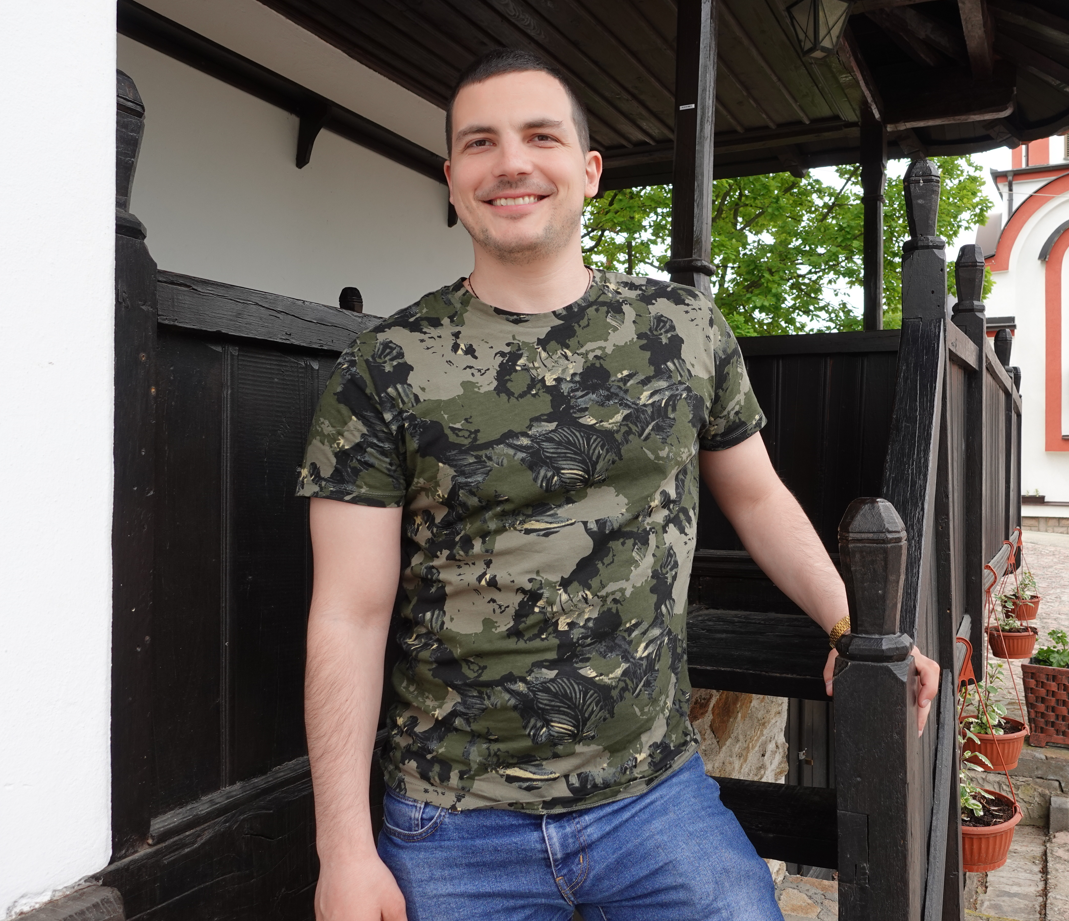 My name is Marko Ramovic, and if you need anything related to Google Ads – you've come to the right place. 
I'm a Google AdWords Freelancer with more than seven years (and counting) of proven experience under my belt.
Many business owners like you have entrusted me with millions of dollars which I've invested in successful ads, seen by millions of customers.
And I can tell you this – your marketing goals are my passion.
Frequently Asked Questions
Who will work on my campaign?
I will design every aspect of your campaign. I am a Google Ads specialist with years of experience in the industry. No work will be outsourced; no work will be allocated to interns. I take personal responsibility for your campaign.
Who should I contact with questions?
I will be your constant point of contact while we are working together. I will respond to any questions, concerns, or suggestions you have, and we will work through it until you're satisfied that your concerns have been fully addressed.
What will I pay other than the cost of Google Ads?
My fees are affordable, and I will offer a full breakdown of pricing when I show you my plan for your campaign. You'll know that every cent of your investment is going towards making your campaign a success.
How will I know that my campaign is working?
I will provide you with regular updates on results tracking and discuss any improvements we could make fully before implementing them. I pay constant attention to the success of your campaign and will never accept stagnation – I'll always inform you of fresh and more effective strategies based on evidence.
5 out of 5 stars (based on 2 reviews)
Mark is a very diligent, responsible, and dedicated Google Ads specialist.
Mark is a very diligent, responsible, and dedicated Google Ads specialist. He is down-to-earth and not a "yes" person. He will always give his opinion on a certain topic loud and clear. Besides his huge expertise, his sincerity is one of the main reasons why you should hire him. Mark will manage your campaigns with the same passion as he would do it for his own business.
God job!
Hardworking, honest, creative, and able to immediately contribute value to my business. I'm excited to continue collaborating with Marco on a more permanent basis.
Let's Put Your Business on the Map
We start by putting up signposts in the right places.
We make sure the signs say the right things and that the right people find them.
We then help them make the right choice when they come to your business.
That's the story of a lead.
Make the right choice by working with a top Google Ads expert to put your business on the map.